Shoreline Pixels was formed by the Father/Son team of Peter and Greg Sikes. Long-term residents of the Connecticut Shoreline, we hope to bring our mixed technical skills of photography, computer and web technology to bear in servicing the digital imaging and branding needs of local businesses along the Shoreline.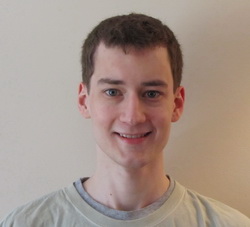 Greg Sikes is the President of Shoreline Pixels. He brings a passion and drive to everything he does. Greg currently resides in North Guilford. Greg is also employed by the Bose Corporation, helping clients understand and get the best out of wide array of entertainment system products. Greg attended Elon University in North Carolina and is an alum of the University of Massachusetts – Boston.
Hobbies: Anything that beeps, whirs, has LED's, and improves quality of life. Gadgets are good!
Fun Facts: He loves a good rib-eye, double IPA's, and free cable. He prefers Linux/Android over Microsoft/Apple.
Peter Sikes currently holds the position of "Chief Geek" at Shoreline Pixels. A 35-year veteran of the Telecom Industry specializing in high-speed digital network test and design, he enjoys the prospect of helping small businesses along the Shoreline achieve their goals of success through excellence. Having owned/operated several small businesses Peter knows first-hand some of the challenges small business owners face. Highly technical, having spent so many years keeping current with now useless telecom acronyms, Peter now finds himself immersed in the ongoing study of Web Design and SEO, and its impact on small businesses.
Peter and his wife Andrea have been Madison residents since 1981, and can be found on most weather-permitting weekends down at the Madison Surf Club, enjoying the company of good friends and the peerless CT coastal views.
Hobbies: Peter is an avid cyclist, and enjoys the shoreline rides above all others. Scuba diving is a long-time passion, but prefers the warmer, blue water of the Caribbean over our home waters. Loves a good fire-pit on cold nights, most outdoor activities, and can even be caught on snowshoes whenever Mother Nature unleashes the winter white stuff.
Fun Facts: Grew up in a family of eleven siblings, most of whom still reside in Connecticut. Has a graveyard of old computers and telecom test equipment in his basement, and tends to read magazines backwards. Likes his pizza best cold and owns an ipod that is still stuck in the 70's.